Journal of New Sciences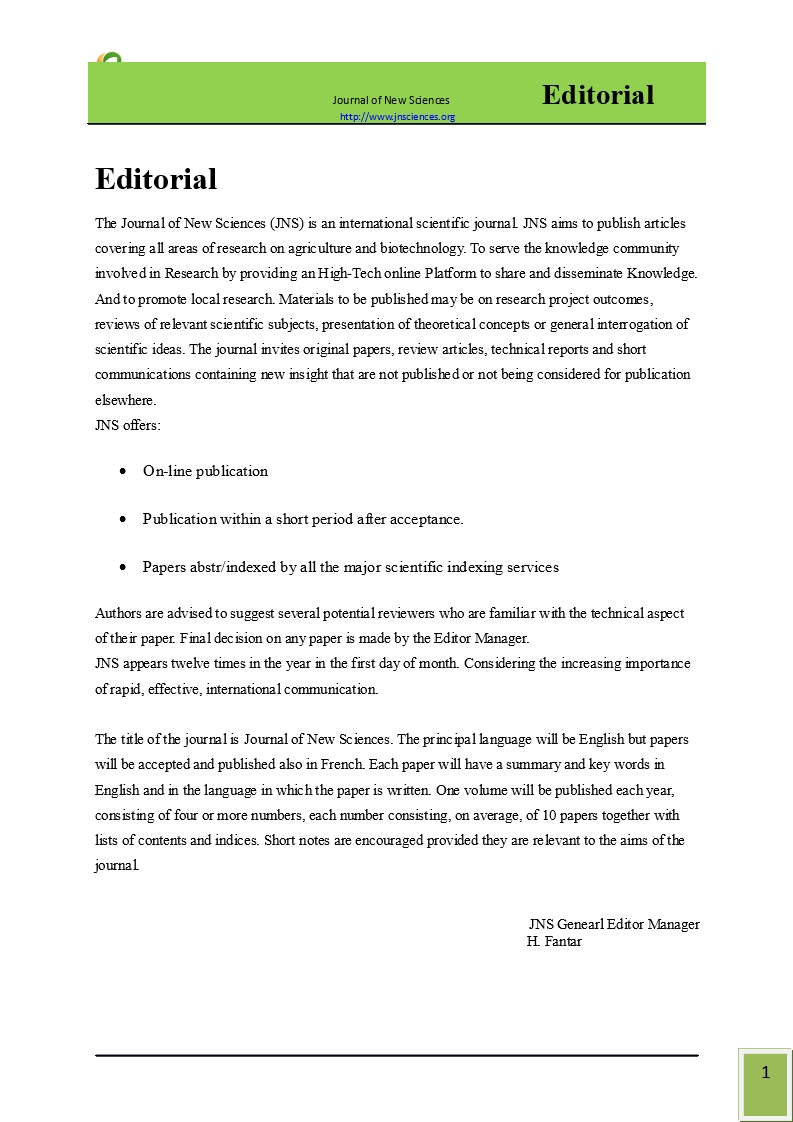 The Journal of New Sciences (JNS) is an international scientific journal. JNS aims to publish articles covering all areas of research on agriculture and biotechnology. To serve the knowledge community involved in Research by providing an High-Tech online Platform to share and disseminate Knowledge. And to promote local research. Materials to be published may be on research project outcomes, reviews of relevant scientific subjects, presentation of theoretical concepts or general interrogation of scientific ideas. The journal invites original papers, review articles, technical reports and short communications containing new insight that are not published or not being considered for publication elsewhere.
JNS offers: 
On-line publication

Publication within a short period after acceptance. 

Papers abstr/indexed by all the major scientific indexing services 
Authors are advised to suggest several potential reviewers who are familiar with the technical aspect of their paper. Final decision on any paper is made by the Editor Manager.
JNS appears twelve times in the year in the first day of month. Considering the increasing importance of rapid, effective, international communication.
The title of the journal is Journal of New Sciences. The principal language will be English but papers will be accepted and published also in French. Each paper will have a summary and key words in English and in the language in which the paper is written. One volume will be published each year, consisting of four or more numbers, each number consisting, on average, of 10 papers together with lists of contents and indices. Short notes are encouraged provided they are relevant to the aims of the journal.

JNS Genearl Editor Manager
H. Fantar